KonTiKi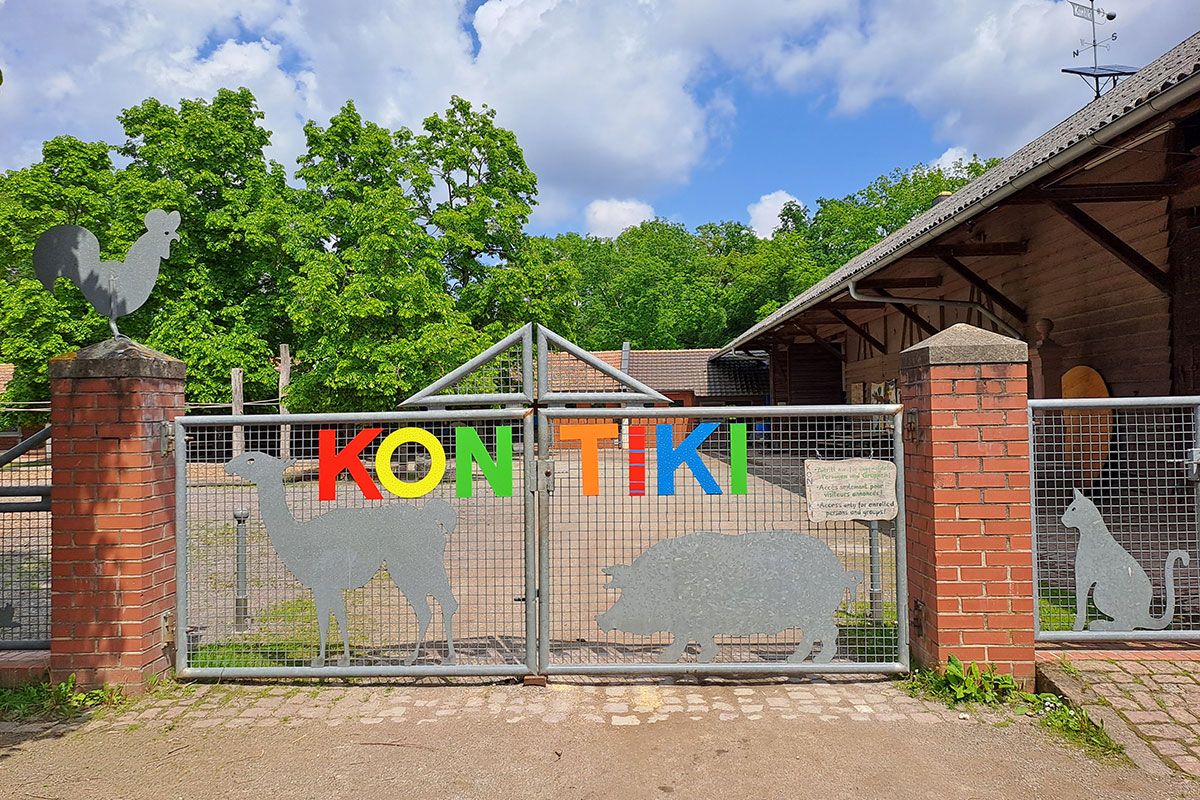 KonTiKi – short for Kontakt-Tier-Kind (animal-child contact) – is the nature education and leisure facility at the animal and nature adventure park at the Mundenhof.
School children and young people can discover nature, animals and sustainability with all their senses. With pedagogical guidance, the children help care for our animals, learn about their way of life, build relationships and thus learn to take responsibility. In addition to interacting with the animals, nature, the environment and direct experience are at the forefront of our work. The children are given space to move freely, to contribute their ideas and to take advantage of play opportunities.
KonTiKi has spacious grounds on the Mundenhof with paddocks, stables and various rooms. The courtyard and garden area also offer a variety of stimuli for exploration and play.
The animal-assisted pedagogical work is supported by the KonTiKi animals. These are accustomed to working with children. The animals include horses, donkeys, mules, alpacas, sheep, goats, many chickens and a cat.