Guided tours in the animal & nature adventure park
Do Bactrian camels store fat or water in their humps? Who is the leader of the group of meerkats? Which gender of the ostrich is responsible for incubating eggs? Are gibbons polygamous or monogamous?
Simply book a guided tour through our beautiful animal & nature adventure park if you want answers to these questions. During the tour you will visit the animals in our enclosures (e.g. the Poitou donkey, the sheep and goats, or the alpacas). The tours are arranged age-specifically. We will guide your school class, your club, your birthday guests, your youth group and many others. The tours are always a special event for senior citizens and those with handicaps. We also carry out subject-specific tours, e.g. for biology students.
Interested?
Then phone us at (0761) 201-6580. We would be pleased to advise you.
How much does a guided tour cost?
A tour costs 5.00 euros per person for two hours. We require a minimum amount of 75.00 euros (for 2 hours). Subject-specific tours cost 10.00 euros per person and hour, with a minimum total of 80.00 euros for one hour.
Why does the tour cost anything at all?
Entrance to the Mundenhof is free and that is how it should be. But we also have to generate earnings in order to maintain our park, look after the animals and pay our personnel. For the guided tours, in particular, we use external specialists (animal keepers, teachers, etc.) who need appropriate payment.
The Beekeeping Tour
Life forms, bee products, tastings, etc.
Tours in beekeeper suits to opened colonies at the apiary (near the car park)
Costs: 2.50 euros per person, at least 25 euros per hour
Registration and information:
Tel.: (0761) 201-6580 (mornings)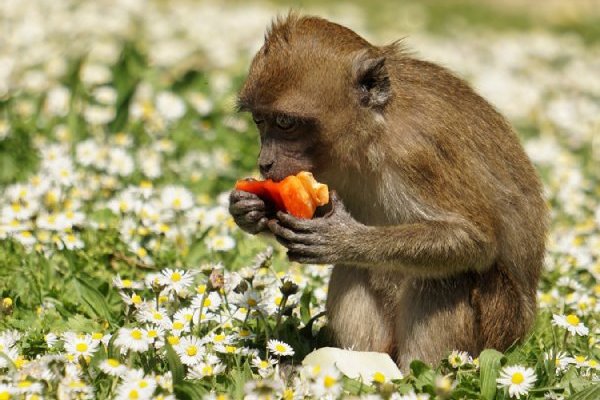 Show feeding
2.30p.m., daily except Fridays
In the months of March to October you can accompany the animal keepers on their daily feeding rounds, with detailed explanations on the individual animal species.
Meeting place: the stone monkey near the aquarium.
Tours through the nature reserve
School classes and groups receive important insights into the history and the animal world of the Rieselfeld and can get to know the nature adventure trail.
Information: Peter Schach, Tel.: (0761) 201-6123