In the beginning was the farm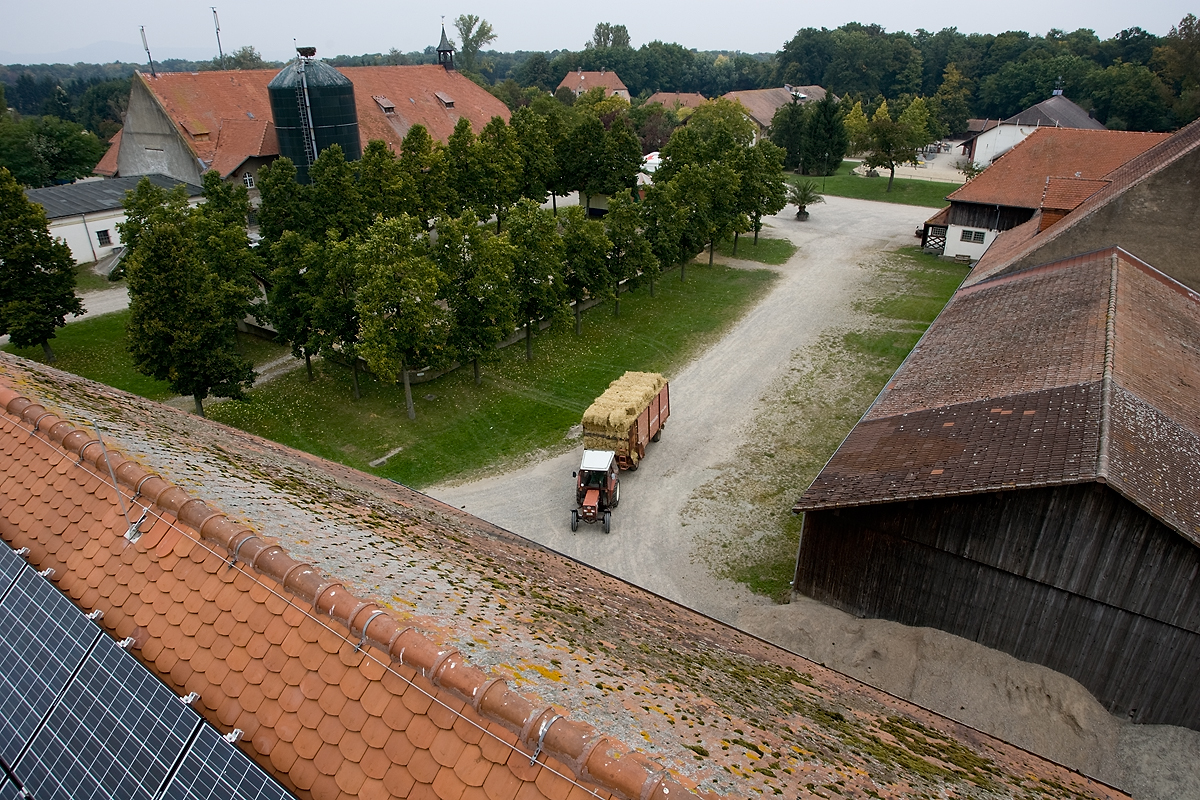 The city of Freiburg purchased the centuries-old estate in 1892 in order to "drizzle" (in German: rieseln) the city's liquid sewage on the fields (German: Feld) – hence the name Rieselfeld.
This natural fertilisation led to very fertile agriculture on these "drizzled fields" (Rieselfeldern). With the increase in the population of Freiburg, the amount of sewage rose so sharply that the drizzling reached its limits in the middle of the last century. The Riesel estate became an organic farm after introduction of the new sewage plant in Forchheim in 1980.
What many are not aware of is that the Mundenhof's entire requirement for hay, straw, silage, and grain is covered by the cultivation of 180 hectares at Rieselfeld. At the same time, the Mundenhof takes on many landscape maintenance tasks in the nature reserve.
The land in Rieselfeld has been leased since 1 January 2008. The two tenant families collaborate closely with the Mundenhof so that the topic of agriculture will continue to play a role on the estate in future.
Scottish highland cattle
Unfortunately, the large herd of suckler cows had to be given up as a result of the tenancy. A small herd with one bull and four cows was moved into the animal enclosures.
The "Freiburg Rieselfeld" nature reserve
Since 1996, Freiburg's Rieselfeld has been given nature reserve status with an almost five-kilometre-long nature discovery trail with 20 informative stations. Here, for example, you will find explanations of how the drizzling of sewage on fields works or which animal species live in Rieselfeld.